Prolab Pure Whey
Prolab Pure Whey Protein powder
Pure Whey Protein by Prolab used to be the most popular Whey Protein we sold, due to it's taste, and value for money, but due to the low carbohydrate content of the Reflex Instant Whey, Relex has now taken over in the popularity. The Mixing of the Prolab Pure whey leaves a lot to be desired, another reason Reflex has stomped the competition.
Micro and Ultra Filtered Whey Protein.
Prolab Nutrition's Pure Whey is a great tasting, high quality, whey protein formula. We start with only the finest raw material and put it through a series of refined, sensitive filtration steps. Micro and ultra filtration at low temperature produces a super clean, undenatured high protein, nitrogen-boosting powder. Pure Whey helps support the protein needs of heavy athletic training and helps maintain positive nitrogen balance . Positive nitrogen balance is the perfect environment for muscle growth, recuperation and repair. Don't slow your own progress, use Prolab Nutrition's Pure Whey. It mixes easily, is aspartame free and is enhanced with glutamine
Nutritional Facts:
Serving size...........32gms
Calories................130
Total Fat...............2g
Total Carbohydrate...6g
Protein.................22g
*Average profile, values will vary by flavour.
Ingredients: Protein Blend [whey protein concentrate, whey protein isolate (includes all protein fractions), Glutamine peptides], taurine, maltodextrin, natural & artificial flavors, lecithin, acesulfame potassium, stevia.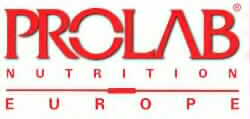 Prolab Whey good alternative when you fancy a change
Features:
Pure Micro and Ultra filtered Whey Protein
Enhanced with Whey Protein Isolate
Contains all Whey Protein Fractions
Cold Processed to Protect Against Denaturing
Contains no Casein or other Cheaper Proteins
Fortified with Glutamine Peptides, Taurine and Vitamin B6